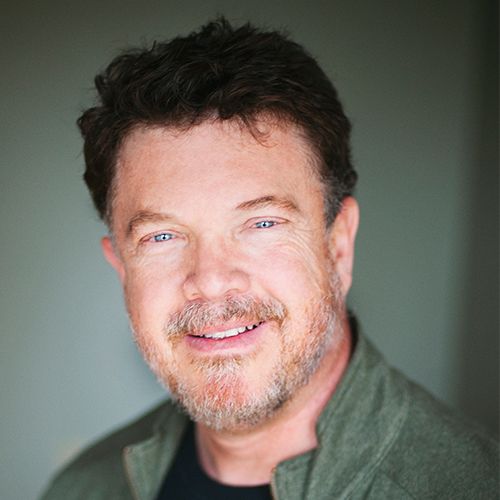 Biography
John G. Elliott
John G. Elliott is a man dedicated to the Kingdom of God.  He uses his gifts of songwriting, music composition, worship leading and teaching for that purpose.  He believes his highest call is to his family.
John has been the recipient of a Dove Award and has been nominated for eight other Dove Awards as producer, arranger and songwriter.  In 2004 the Steinway & Sons Piano Company welcomed John to their International Roster of concert & recording artists.  His songs appear in the hymnals and have been recorded by such artists as Ricky Skaggs, Bruce Carroll, Steve Green, Sandi Patti, Pat Boone, Truth, First Call and many others.  He has co-written songs with Amy Grant, Michael W. Smith, Paul Overstreet and Gloria Gaither.  He participated in a recording with Max Lucado for his song God Came Near. He is best known for the songs: "Somebody's Prayin' (Ricky Skaggs) & "Embrace the Cross" and "I am Crucified with Christ" (Steve Green)
The author Max Lucado says, "When I need a solid word from God, I listen to John G. Elliott." John has fourteen CDs of vocal and instrumental music. John and Carol Elliott reside in Kansas City, MO  Their five adult children, five spouses and six grandchildren are involved in ministry throughout the USA and internationally.